Our work in Southern Chile primarily focuses on women who are part of Chile's largest indigenous group: the Mapuche. Meaning "people of the Earth," the Mapuche resisted Spanish conquest and still today have maintained many aspects of their culture in the face of assimilation.
That's just one of the reasons why in addition to providing Mapuche women with microloans to grow their own businesses, we started the SKILLS program. Through SKILLS (SKI Local Life Survey), we empower local artists to share their history and culture through works across the creative spectrum.
And though today the Mapuche make up only around 9% of Chile's population, many Chileans have Mapuche in their blood—which makes it all the more important for the history of this resilient people to be shared through art, particularly through traditional artisan techniques that date back centuries.
Plus, many Mapuche artistic traditions are passed down from generation to generation—specifically from woman to woman.
Here are some of the traditions we're helping artists explore through SKILLS and SKIMFI:
Silversmithing: Or rutran, as the Mapuche call it, is used to make traditional jewelry. The practice came into existence in the late 18th century after the Spanish invaded Chile. The Mapuche would melt down silver Spanish coins (which today have become useful in dating these objects) they acquired through trade and use them to create jewelry, which became a central aspect of the women's attire. The appearance of the items varied widely across Chile, because they were designed to reflect the diversity of the Mapuche and the specific identities of different families, communities and geographies.
Though it's been said that there are no more traditional Mapuche silversmiths in Chile, women in our SKIMFI program use their microloans to create and sell jewelry that reflects their history and culture.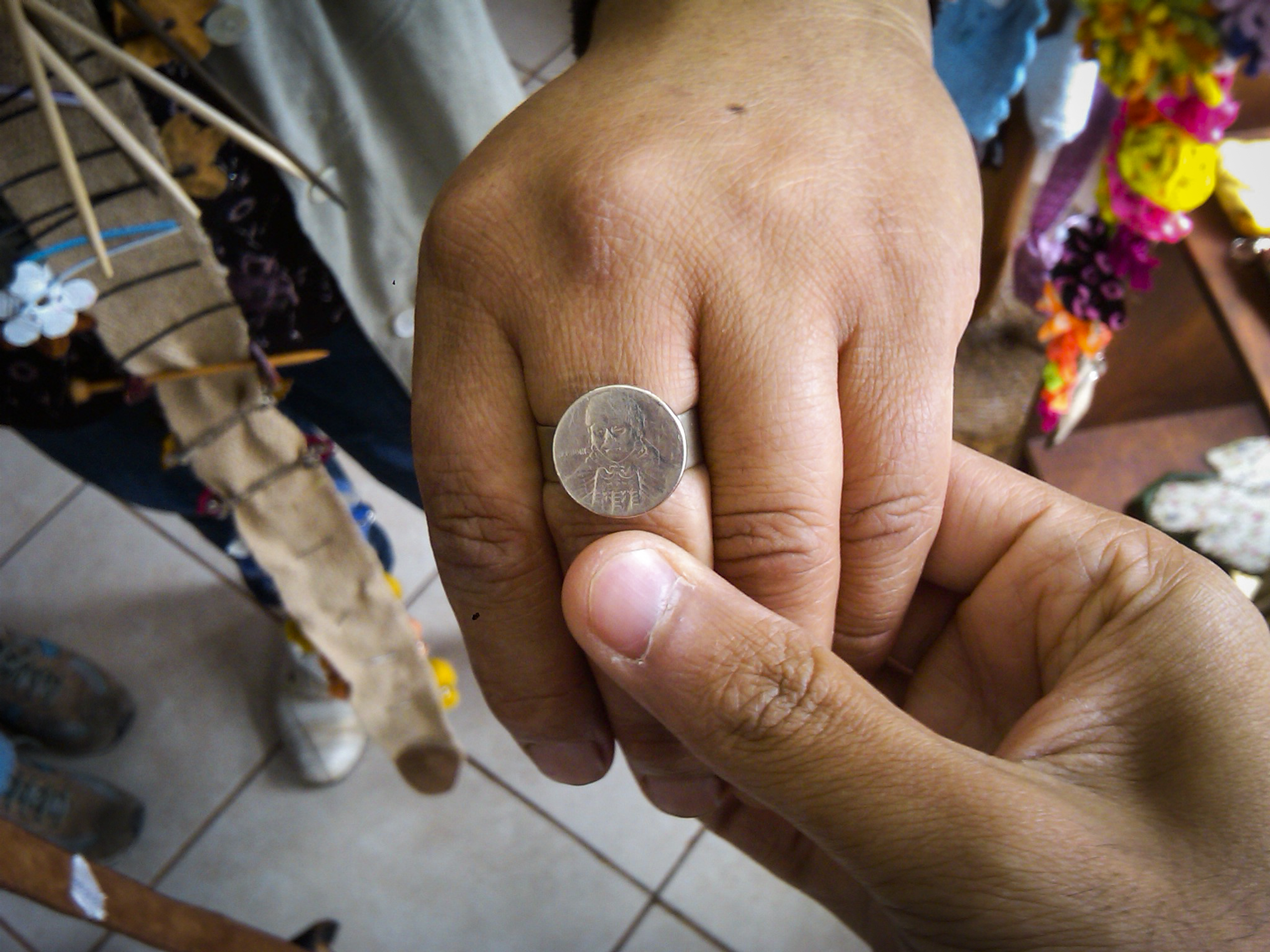 Weaving: The first evidence of Mapuche textiles dates all the way back to 1300 AD. For centuries, Mapuche women have been using handmade looms to weave blankets, ponchos and more, all with signature bright colors and patterns. The knowledge of spinning and weaving is passed down from grandmothers, mothers and aunts to daughters, nieces and sisters. Their products have been used for trade for centuries, so women who possess these skills have always been highly distinguished in Mapuche culture.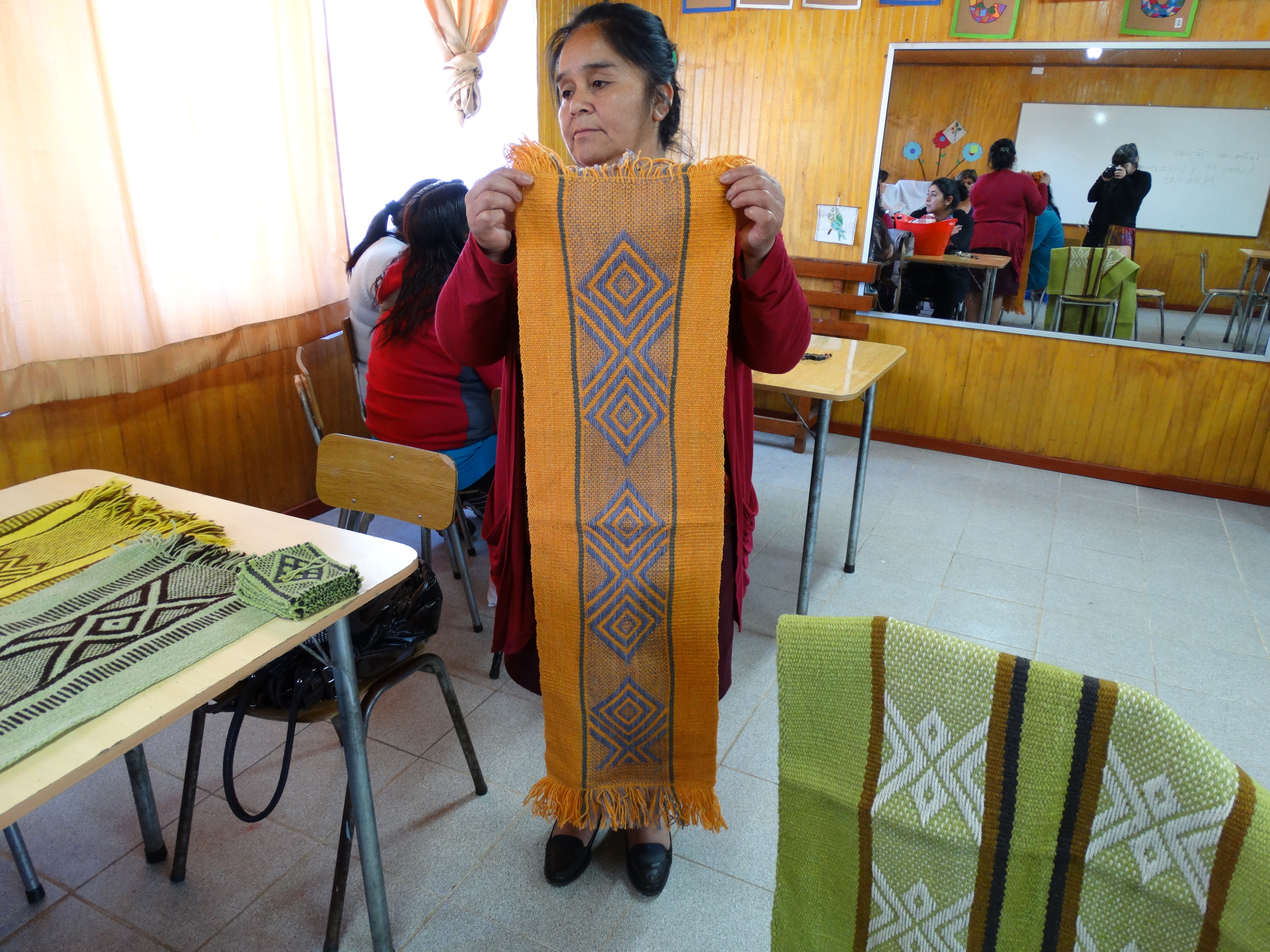 Today, women in our SKIMFI program are using these traditional weaving techniques to create blankets for sale.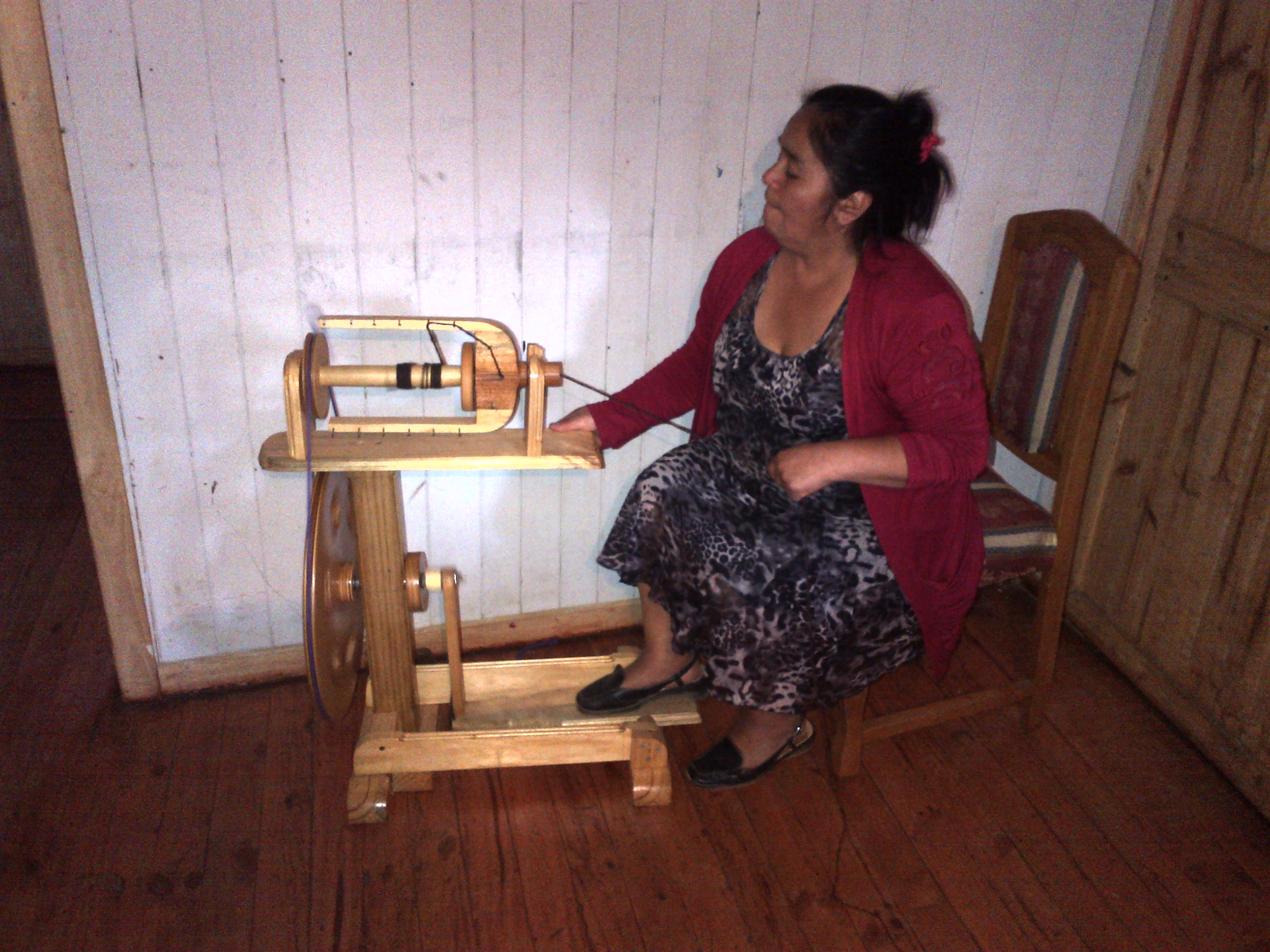 Traditional ceremonies: Mapuche religious life includes many ceremonies and rituals for different occasions. Central to many of these is the machi, a shaman-like woman who guides the Mapuche through rites for everything from warding off evil to praying for good harvest. They are also thought to have healing powers.
One of our SKILLS artists, a painter, creates work depicting traditional Mapuche ceremonies and rituals.
This painting depicts a machi. In the artist's words: "She is a Mapuche woman, in charge of religious ceremonies and curing the sick.She is also an herbalist, using natural plants that she finds in Chile. She is in charge of communicating what Mother Earth asks the people to do. The tree behind her is a sacred tree for the Mapuche people. It is our protector."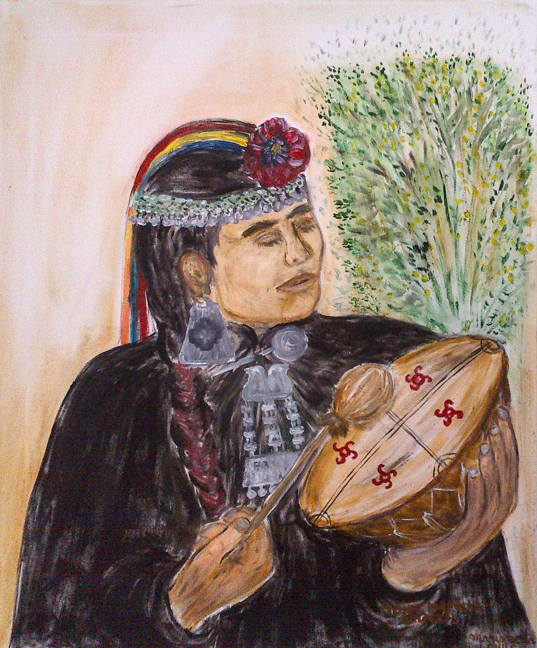 Another painting depicts a kultrún, an instrument used in ceremonies. The artist says: "It is a sacred instrument with a single and dull sound. It is used by women in religious ceremonies to appease the earth for the Mapuche people."